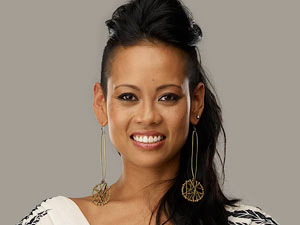 ANYA!
I know, im a couple of weeks late w/ this post lol, but I was busy & i didnt want to spoil it for those who didnt see the finale.
As some of you may know, Anya was my favorite this season, & I was pulling for her the whole time... so of course I am happy with the judges decision.
HOWEVER, if someone else would've won, I actually would not have been upset!
I felt that all of the designers in the finale deserved to be there. They all had
wonderful
collections, & they did well the whole season. I liked something about each designer: Viktor's brilliant tailoring, Josh's spunk, & the way Kimberly's designs always identified with where she came from.
There seems to be a lot of controversy over whether or not Anya deserved to win. I can honestly say that she did not show as much diversity as some of the other designers did, but her designs have always been very appealing to me. Not only did I like her designs, but I always liked the outfits she wore :)
What are your thoughts on this decision???